Hello everybody,
I dont have a lot of time those dayts but I will take more time to post my maps etc next month.
UT 2k4 is a nice game but a little bit more of its and its too much, its too evolved and so ... too serious too me.
It is still fun but i'm just tired to get my ass kicked off by those crazy germans with 99% accuracy lol. Also, I play on my TV 1m wide screen, but keyboard and mouse are on a low table so it hurts my back a lot. Especially when I spen a week working on the computer when im not away.
I learned a lot from it, I like it a lot but not so funny as UT99 is.
Still, I find the game very well done and nice to play.
The double jumps and dodges are nice and give the game a nice style, but I never expect my enemies to double jump etc... makes me sick.
If I had to choose It will go for the simplicity of UT99, how fun are the moves.. and because I always dreamed of such a game, then it comes out.. omg, love UT, love the musics, love the textures, the skins, the speech and taunts ... I could say thousand times Meeeedic in a game I would do it hahaha.
Also I like to smoke pot or more powerfully, vaporise it while gaming, so dont be surprise if suddendly i stop playin and start feigning death, dancing taunting, or just suicide with the hammer in a acid bath lol.
My computer is ok, I got 5.1 hercules which provides good sound but its not surround and wires are thin :s.
Told you I play on my TV Samsung 102cm LCD (very nice quality btw).
I got a razer imperator as a mouse but my fourth finger is a bit hurting with long playing moments because of the shape, that makes my finger grip the table. The small border on the top right side of the mouth is too low.. should be annoying with bug hands.
I got the razer black widow as a keyboard (why the plugs are to the right? stupid lol) ... I wanted the stealth edition but it was only qwerty so ... lets forget it.
But I would prefer the Cherry MX Red less noisy and sensitive than the blue ones.
Also the stealth edition you have no finger prints, I have to clean my keyboard every 2 days.
I got 8go RAM DDR3 hyperx blue kingston of whatever lol I cant remember , Intel I5 2500 3.3ghz , win7 64 bit
Graphic Card AMD Radeo 6700 HD series. Asus mother card I think ...
Cooler master with GTX 550 Bronze.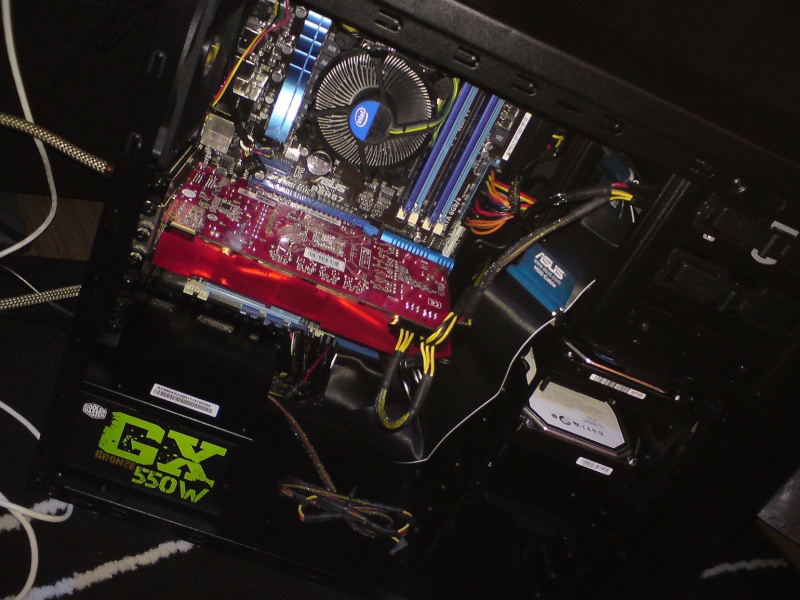 So you know everything now, except my personnal interest and that I'm an arrow player too ... but be careful, I got strongest weapon on 0 numpad and flak on shift. haha.
All the rest you wanna know I can tell, only I hope to be friend and keep some good contact with some of you!
I travel a lot because of my job, work in the POT! industry (true), spain, France, Belgium, Canada and US soon, UK, Switzerland ... maybe see you there.
Also love snow skate, extrem sports, motocross, girls, UT, creating stupid contents, such as videos or music.. I like to play piano, guitar, etc etc... im also an expert in growing..but shhhhh
here is a link to my musics hahaha.
https://www.youtube.com/watch?v=9GZ-luUZcIM&list=LLEA0vHnd5Hoi7daCc87g24Q
https://www.youtube.com/watch?v=rJJcRoP5RQg
https://www.youtube.com/watch?v=Z9OCR1xNtXc
motocross :
https://www.youtube.com/watch?v=VUtBxYk6YSs
the less agressive one going slow and entering water is me lol
skate:
https://www.youtube.com/watch?v=YUlwPaVl0x8
couple of years ago.. when I started mapping btw
stupid content lol:
https://www.youtube.com/watch?v=Z_bu3UIrDEw
snow:
https://www.youtube.com/watch?v=eq6fymKaC1g
now you know who I am, what kind of guy I am haha.
Cheers!
PS: I also played bowling lol ... best score 204 ^^